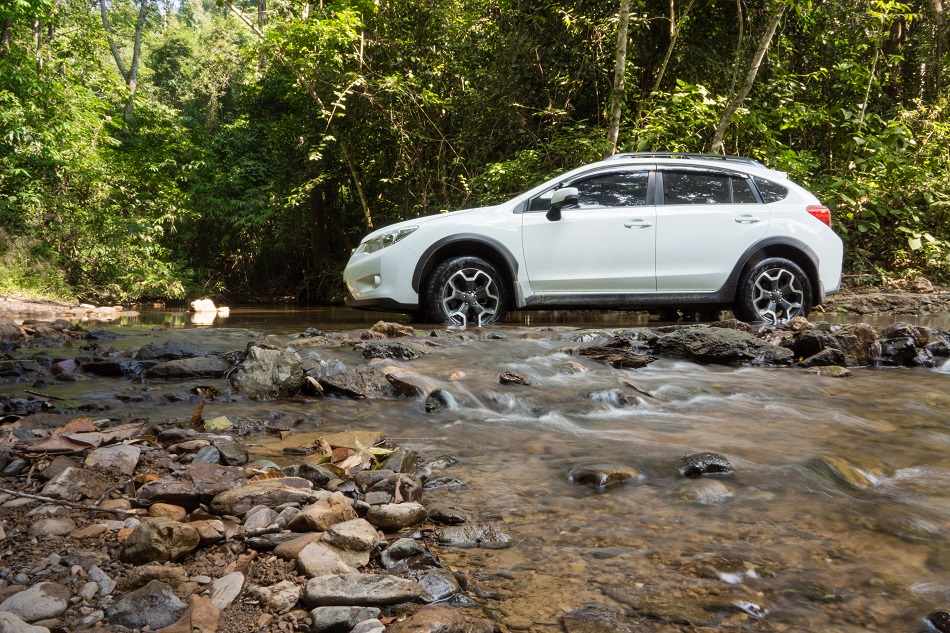 A Brief History of Subaru
With its vast number of models on the market today, it's no surprise that plenty of Scottsbluff, Nebraska, Gering, Nebraska, Mitchell, Nebraska, Minatare, Nebraska, and Terrytown, Nebraska residents drive a Subaru. Subaru started as Fuji Heavy Industries Ltd., an aircraft manufacturing, sales, and maintenance company. In 1954, the first Subaru car, the Subaru 1500, was released. The car provides driving stability and comfort for long and short drives. On March 3, 1958, the Subaru 360 was released and became a milestone in Japanese history. Subaru set out to create a car that was compact, affordable, and well-performing and achieved this goal. The Subaru 360 was one of the most popular cars in Japan and was in production until 1970.
In 1961, Subaru released the Sambar, a minitruck that had plenty of cargo room and a low deck body. The Sambar was mostly used in the industrial world, but it was also available to the public. Later that year, the Sambar Light Van was made for public and commercial use. These cars put Subaru on the map as a manufacturer of light passenger vehicles. In 1966, the "Subaru Building" was completed in Shinjuku and became the Subaru headquarters. The Subaru 1000 was released in May 1966. The car provided driving stability and a comfortable interior as well as the latest automotive technology. In 1969, the Subaru R-2 was released as a replacement for the Subaru 360. The R-2 was the perfect offering for the highway era Japan was entering and expanded the meaning of what a mini sedan could do. The Subaru Leone made its debut in 1971, which was highly praised nationally and internationally for its unique design. In 1972, the Subaru Rex was released as the successor to the Subaru R-2.
Subaru Today
Whether your Subaru needs brake repair, transmission repair, automotive repair, or something else, we at Russel's Automotive in Scotts Bluff can take care of your vehicle, bumper to bumper. Today's Subaru models include:
Subaru BRZ: The Subaru BRZ is a sports car that was made in collaboration with Toyota. The car is equally fun and practical and has impressive handling as well. The BRZ was Top Gear magazine's Car of the Year in 2012 and the Insurance Institute for Highway Safety's Top Safety Pick in 2012.
Subaru Impreza: Subaru's entry-level vehicle comes in both sedan and hatchback options. At the American MotorWeek Drivers' Choice Awards, the Impreza won Best Sport Sedan in 2002 and Best Performance Car in 2004. In 2010, the Impreza won the AMI Insurance Performance Car of the Year award. When your Impreza needs servicing, be sure to bring it to Russel's Automotive in Scottsbluff.
Subaru Crosstrek: The Subaru Crosstrek is a compact crossover that was released in 2012. The Crosstrek can be described as a more off-road suited version of the Impreza. Although the Crosstrek is large, it drives like a regular-size sedan and comes in standard and plug-in hybrid versions.
Subaru WRX: The WRX is Subaru's most iconic vehicle. It's a powerful car that is affordable and quick. It is a sport sedan that features a 268-horsepower turbocharged 2.0-liter boxer four-cylinder engine, quick-ratio steering, a sport-tuned suspension, switchable traction control system, and active torque vectoring. As powerful as the Subaru WRX is, it may eventually need tire sales & service, which we can take care of for you.
Subaru Forester: The Subaru Forester is a small SUV that is one of the bestselling Subarus in the United States. The SUV is loved by families and more adventurous drivers alike. The Forester was the winner of Wheels Gold Star Cars award for best compact SUV in 2008, MotorTrend magazine's SUV of the Year award in 2014, Best Small Utility in MotorWeek's 2009 Drivers' Choice Awards, and more.
Your Trusted Shop for Subaru Repair
We offer only basic maintenance on this type of vehicle: Oil changes, brakes, tires, window motors, and light repairs case-by-case for (radiators, AC charging, alternators, etc.) We no longer diagnose any Asian Makes/Models with running problems, or perform engine, transfer case, timing components, or transmission work. We appreciate your understanding.
If you are in the 69361 area or nearby, don't hesitate to schedule an appointment with us today! You can schedule an appointment online or give us a call at 308-635-4065. Russel's Automotive - Quality you Can Trust, at a Fair Price!.