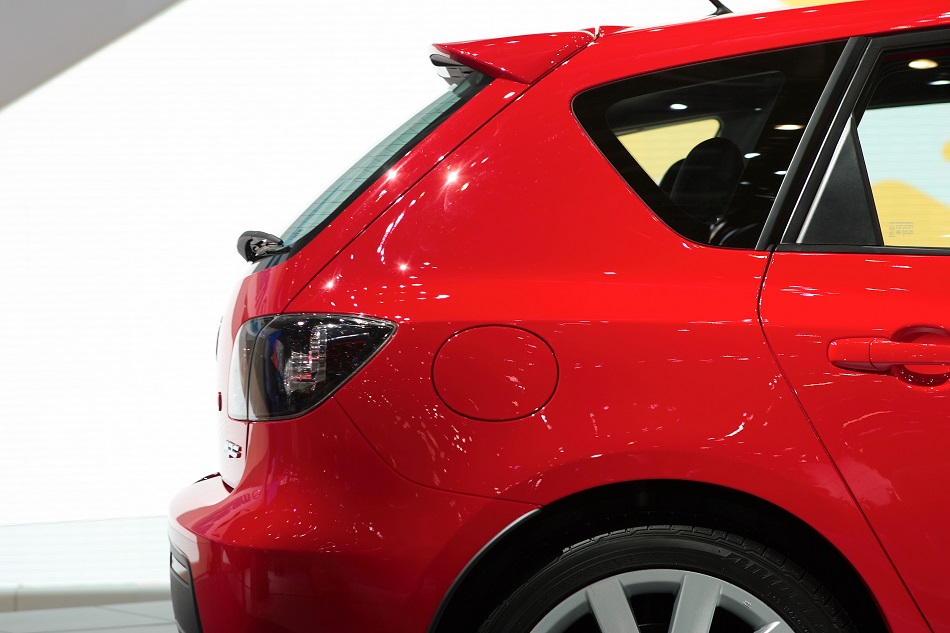 A Brief History of Mazda
It is not uncommon to see Mazda vehicles on the roads of Scottsbluff, Nebraska, Gering, Nebraska, Mitchell, Nebraska, Minatare, Nebraska, and Terrytown, Nebraska. Mazda started as the Toyo Cork Kogyo Co. Ltd., founded in Hiroshima, Japan on January 30, 1920. During World War II, Toyo Kogyo produced weapons for Japan. Following the war, in the 1960s, Mazda put a major engineering effort into their Wankel rotary engine to differentiate itself from other Japanese auto companies. By 1967, Mazda was the only company making Wankel rotary engines. In 1968, Mazda started operations in Canada and formally entered the American market in 1970. Mazda was very successful in the United States, and the Mazda Rotary Pickup was created just for the North American market. To this day, Mazda remains the only automaker to have produced a Wankel-powered pickup truck.
During the 1973 oil crisis, however, Americans turned to more fuel-efficient cars, and Mazda suffered a huge loss. Mazda had not entirely given up on producing piston engines, so it produced two vehicle lines with these engines, which helped the company. The smaller Familia line, in particular, became very important to Mazda's worldwide sales after 1973, as did the somewhat larger Capella series. Mazda refocused its efforts once more and made the rotary engine a choice for a sporting motorist. From 1974 to 2015, Mazda had a partnership with Ford Motor Company (which acquired a 24.5% stake in 1979) upped to a 33.4% ownership in May 1995. The partnership with Ford began because of Mazda's financial hardships in the 1960s. During the 1980s, Ford-badged Mazda products replaced much of their own European-sourced lineup, especially in the Asia-Pacific markets, with the Laser replacing the Escort and the Telstar replacing the Cortina.
Mazda Today
We at Russel's Automotive in Scotts Bluff have been repairing Mazdas since 1975 and are experts in all Mazda models. Some of today's Mazda models include:
Mazda MX-5 Miata: This lightweight two-person roadster has become the bestselling convertible sportscar of all time. The MX-5 Miata debuted in 1989 at the Chicago Auto Show and is currently in its fourth generation. The car has won the Edmunds.com 2019 Editor's Choice Awards: Best Sports Car, World Car of the Year, World Car Design of the Year at the World Car of the Year Awards in 2016, MotorWeek Drivers' Choice Awards Best Convertible 2018, and many more awards. If your MX-5 Miata needs automotive repair or brake repair, do not hesitate to bring it to Russel's Automotive in Scottsbluff, NE, 69361.
Mazda3: The Mazda3 is a four-door sedan that is also available as a hatchback. It is one of the nicest cars in its class, standing out from its competition. The Mazda3 also promises a smooth, energizing ride.
Mazda6: This sedan adds adventure to the everyday drive. The Mazda6 comes with an advanced chiseled body that resembles a luxury vehicle. The car has won many awards, including Car and Driver magazine's Ten Best List for 2003, Best Mid-Size Car in Australia's Best Cars in 2002 and 2003, and "Best Family Sedan" in MotorWeek's 2009 Driver's Choice Awards. We know you want the best services for your Mazda6, and we at Russel's Automotive can provide this for you. Our specialties include tire sales & service, automotive repair, and transmission repair.
Mazda CX-3: The Mazda CX-3 has the style and space of the SUV without the added bulk. The car comes with modern tech and clean lines as well as a driver-focused cabin that is catered to the busy driver. The Mazda CX-3 was the 2018 Best City SUV, Drive Car of the Year Australia, 2016 Automobile Journalists Association of Canada Canadian Green Utility Vehicle of the Year, 2016 Car of the Year Thailand, and more.
Mazda CX-5: This crossover has enough space for five passengers to fit comfortably. It has a sharp-looking, attractive design with a lavish interior. The Mazda CX-5 was a Top Safety Pick by the Insurance Institute of Highway Safety in 2016, the Car of the Year in Japan in 2012, and one of five finalists for the 2013 Green Car of the Year Award. If your CX-5 needs a automotive repair, tire sales & service, or any other service, you can bring it to Russel's Automotive.
Your Quality Auto Repair Shop for Mazda Repair
We offer only basic maintenance on this type of vehicle: Oil changes, brakes, tires, window motors, and light repairs case-by-case for (radiators, AC charging, alternators, etc.) We no longer diagnose any Asian Makes/Models with running problems, or perform engine, transfer case, timing components, or transmission work. We appreciate your understanding.
Reasons You Should Do Business With Us:
Transparency
Honesty
Integrity
We are Experts
Years of Experience
If you are in or near Scottsbluff, feel free to give us a call at 308-635-4065 or click the button above to schedule an appointment at Russel's Automotive today! Russel's Automotive - Quality you Can Trust, at a Fair Price!