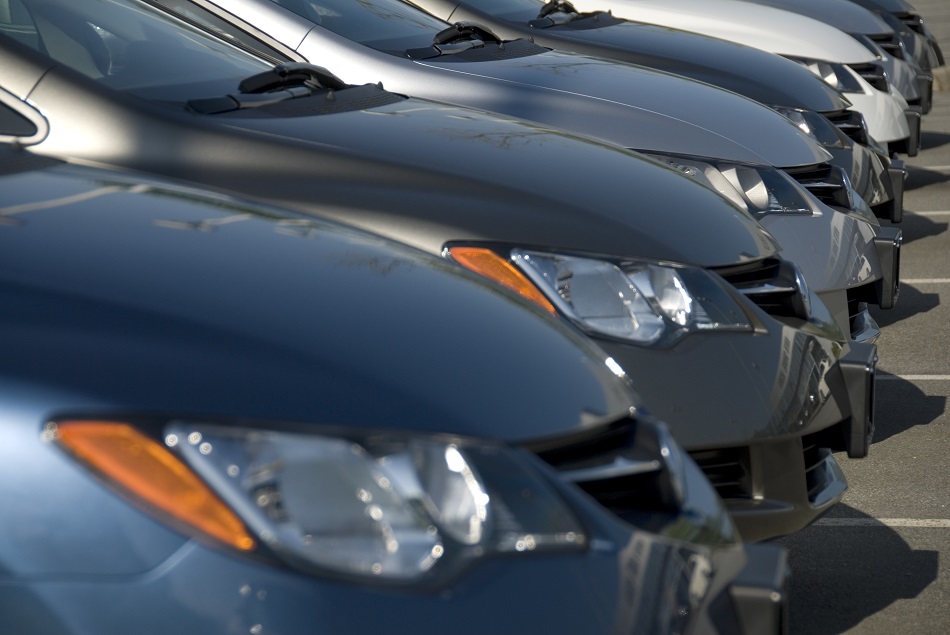 A Brief History of Acura
It's not unusual to see Acuras on the streets of Scottsbluff, Nebraska, Gering, Nebraska, Mitchell, Nebraska, Minatare, Nebraska, and Terrytown, Nebraska. Acura was established in the 1980s as Honda's luxury brand at around the same time that Nissan and Toyota released their Infinity and Lexus brands, respectively. Acura was the first Japanese luxury brand, introduced under the slogan "Acura: Precision Crafted Automobiles." The first two models Acura released were the executive class Legend and the compact class Integra. Acura's first full year of sales in 1987 saw 109,000 cars sold. This success inspired Nissan and Toyota to release their own luxury car lines.
In 1990, Acura released the NSX, a two-seat, mid-engine sports car. The NSX was the first car completely made from aluminum and became known as the "Everyday Supercar" because of its ease of use, reliability, and quality, which was unheard of for a sports car at that time. Acura suffered a bit financially in the mid-1990s, however, perhaps because they had released less inspiring designs and renamed some of their models, making them more anonymous and less known.
Sometime around the year 2000, Acura experienced a rebirth, which was catalyzed by the introduction of several redesigned models. The first of these models was the Acura TL, an upscale sedan that was released in 1999. Another refreshed model was the Acura MDX, a three-row crossover SUV that catered to the demands of the luxury SUV market. The Acura was given top honors by Car and Driver when compared to seven other SUVs. In 2001, the RSX was announced to replace the Integra but was taken out of the Acura lineup in 2006. We at Russel's Automotive in Scottsbluff have been fixing Acuras since 1975 and can take care of your vehicle with confidence and efficiency.
Acura Today
From sporty sedans to sophisticated SUVs, today's Acura cars suit the versatile needs of Scottsbluff residents. When your Acura needs repairs, we can take care of all your service needs, automotive repair, and more. Some of the best Acura models to buy used or new are:
Acura TSX - The TSX, a compact executive car, is one of the safest sedans in the world. Although the car was discontinued in 2014, the TSX won many awards during its fourteen-year run, including the 2008 Wheels Car of the Year, the Best Upscale Car for Families in 2011 by U.S. News and World Report, Top-Value Car of 2004 in the Category "Best Sedan Under $35,000" from SmartMoney.com, and AutoPacific's most ideal mid-size luxury car in 2012.
Acura RL - The Acura RL is an executive luxury car that was manufactured from 1996-2012 over two generations. While the car may look modest, its engine manages a cool 300 horses, making it a fast car. During its run, the Acura RL earned several awards, including the 2005 "Tech Car of the Year" from CNET.com, and appeared on Car and Driver's Ten Best List in 2005. If your Acura RL needs brake repair, tire sales & service, or any other service, feel free to bring it to Russel's Automotive.
Acura ILX - This compact executive car received a five-star safety rating from the National Highway Traffic Safety Administration. The ILX received the most sales in 2013, with 20,000 models sold in the United States. Today's Acura ILX comes with the best safety features, including a Lane Keeping Assist System, Adaptive Cruise Control, a Blind Spot Information System, and a Multi-View Rearview Camera.
Acura MDX - This three-row luxury crossover SUV is the bestselling three-row luxury crossover of all time and was the first SUV to have three-row seating. The MDX was named Car and Driver magazine's "Best Luxury SUV" in 2001, earned the IIHS Top Safety Pick award in 2018, and was Motor Trend magazine's SUV of the Year contender in 2017. If you are in the 69361 area and your Acura MDX ever needs transmission repair or scheduled maintenance, you can come to Russel's Automotive, and we will fix it up for you!
Your Trusted Shop for Acura Repair
We offer only basic maintenance on this type of vehicle: Oil changes, brakes, tires, window motors, and light repairs case-by-case for (radiators, AC charging, alternators, etc.) We no longer diagnose any Asian Makes/Models with running problems, or perform engine, transfer case, timing components, or transmission work. We appreciate your understanding.
Russel's Automotive - Quality you Can Trust, at a Fair Price!.